Something is missing in Norfolk. Our beautiful hand-painted sign on the Village Green
is out being restored by local artist Madeline Falk. Look for its return soon.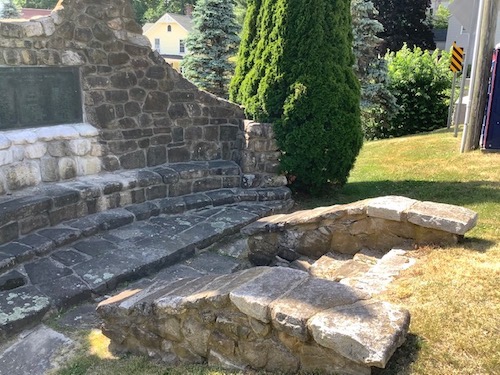 The NCA is the funding the restoration of the steps leading down to the WWI monument 
on Memorial Green. Once they are complete, historic preservation work on the actual 
Alfredo Taylor monument will begin.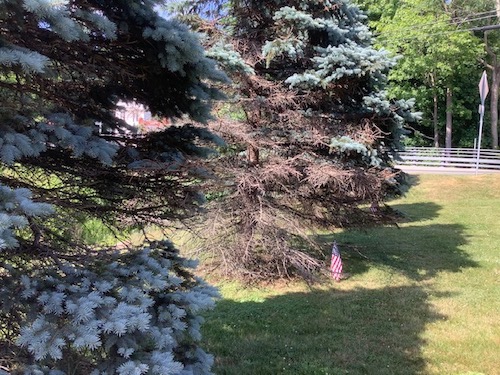 Replacement of these eight formerly magnificent evergreens on Memorial Green 
is in the NCA's plan for 2020. The Memorial Green will once again be a visually welcoming 
public space in Norfolk.
The NCA is planning to re-light the famous Alfredo Taylor railroad lanterns this year. 
Look for them on an evening stroll around the Village Green in the coming months.
In 2020, the NCA once again celebrated Memorial Day with this fitting flag display 
as a tribute to Norfolk's fallen heroes.