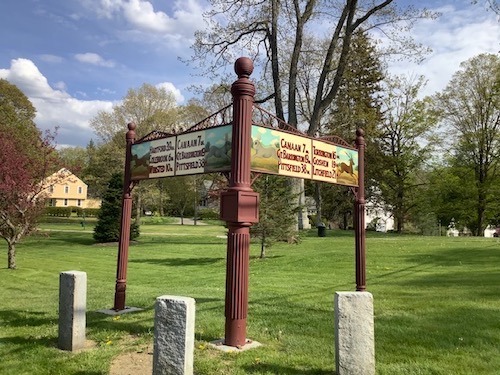 The restored sign is back on the Green. Thanks to all who helped make this a reality!
Welcome Summer 2021!
Take a look at our new Videos page on our web site.
We're thrilled to present some of our current projects.
Stay tuned for further updates
on our Monuments Restoration Project.
You can watch our new video, "Village Improvement Together," 
by clicking on the Videos page
 in the green web site naviagation bar above or Click Here.
Please consider helping us continue our important work
with a tax-deductive donation at NCA-CT.org